Free download. Book file PDF easily for everyone and every device. You can download and read online Tired Of Religion? How To Become A Genuine Christian file PDF Book only if you are registered here. And also you can download or read online all Book PDF file that related with Tired Of Religion? How To Become A Genuine Christian book. Happy reading Tired Of Religion? How To Become A Genuine Christian Bookeveryone. Download file Free Book PDF Tired Of Religion? How To Become A Genuine Christian at Complete PDF Library. This Book have some digital formats such us :paperbook, ebook, kindle, epub, fb2 and another formats. Here is The CompletePDF Book Library. It's free to register here to get Book file PDF Tired Of Religion? How To Become A Genuine Christian Pocket Guide.
Muslim believers praying in public at university while Christians are scolded for the same activity. Do we not have a role to play in defence of the defenceless as Jesus proclaimed? Finally, do you purport those involved in public unrepented sin continuing in church leadership and ministry positions? It seems to me that a leader is in more danger of censorship over proclamation of biblical truth in a non-politically correct way than he does for sinfulnbehaviour.
Interested in your expanded views on these. Very well said. To those who disagree with 2 politics : it really comes down to what we want to be known for. I think that we hurt ourselves as Christians when we constantly state what we are against and critical of. We come across as judgemental snobs. We would make so much more progress if we stood up for what we are FOR in a positive, loving way. I disagree with 2. Martin Luther King, Jr. That is the best example on my lifetime of the church getting involved in politics. The worse example is the inactivity of the church today that is surrendering our year old Christian Consensus to an anti-Christian culture.
You are wrong on 2. Billy Falling, age I agree with all wholeheartedly except 2. Respectfully, I believe 1 stupid thing that Christians can do and have been doing is be apathetic or indifferent to the culture changing around us and not recognizing that politics plays a huge role in that. This is a great article. I especially love 5. Treating single mothers and their kids as if they carry the stain of sin and must be treated while protected behind superior spirituality. Carey, thanks for the blog. I have gained some much needed insight as I follow your posts and appreciate your sincerity.
As a pastor I have come to realize that over the course of several years I have grown to resent many in our church. The most significant reason or excuse has been their apathy and unfaithful attendance, especially during the summer months. While I have been so burdened to share the Word with truth and clarity, many have responded less than enthusiastically. In this post you discuss the burden of attempting to be both lawyer and judge. To my shame, and almost unknowingly, I have judge our congregation. He has, after all, patiently loved me. The task appointed to me is to boldly preach His Word.
What others choose to do with it, or not to do, is not in my control. His Word does say that He must provide the increase……and, I faithfully trust in that! Thanks again. And may He bless you, your leadership, and His church which you have been appointed to lead. Sin is sin because it separates us from God.
In the spiritual health, yes. In the physical health, yes, in the long run, if you commit the sin for most meals. Matthew For out of the abundance of the heart the mouth speaks. Matthew Do not be conformed to this world, but be transformed by the renewal of your mind, that by testing you may discern what is the will of God, what is good and acceptable and perfect.
Romans If the world hates you, know that it has hated me before it hated you. If you were of the world, the world would love you as its own; but because you are not of the world, but I chose you out of the world, therefore the world hates you. John Thanks for demonstrating 1.
Nothing like quoting random scripture verses to straighten out a sinner. Try reading the Didache sometime. Abortion and supporting it is one of them mentioned. Not everything taught by the Apostles made it into the Bible. It was assembled by man. More documents are kept by the Majesterium in Rome. I would add that the church should stop expecting unchurched people to come in and immediately conform to their unspoken rules, traditions, and ways. Instead, the church needs to do a better job to meet people where they are.
How should the Church address sin in believers?
Prescription For Tired Religion
I totally get not judging those outside the Church? But how are we to deal with those inside the Church — even in our own families. So many young people- even those who have grown up in Church seem to have lost their moral compass. Among my 3 adult kids, only one of them has held to the moral teaching of the Bible. A friend told me that a pastor at a local non-denom. Church in our city recently addressed the cohabitation of the young people in their Church and said that it needed to addressed and stated that it was not ok.
I get it that they have seen divorce rampant in our culture and their own parents, separated and divorced. What does God want us to do? I have kept silent, but I wonder if I am giving tacit approval to their lifestyle. My kids were raised in the Church and in a believing family. I grieve for my own sin and that of my children. Whatever happened to the virtues of self denial, obedience, repentance. Can we have it both ways?
I think not. Many young people attending Church, raised in believing homes, consider themselves Christians, but do not want to observe a moral code that tells them they are wrong. Everyone does what is right in his own eyes. Most of them are cohabitating—a friend told me that an elder at her church is living with a woman who is not his wife and that her pastor is okay with it. Is to be silent giving tacit approval? If they claim to be members of the church: I Corinthian Do you not judge those who are inside?
I want to see the lost saved. I appreciate these reminders. Well said. Too many Christians have abdicated the opportunity to have their voice heard in the public square. It was the right thing to do. Yet today many Christians still are advising others not to get involved in politics. I do caution that waving signs and shouting across the great divide of polarized ideologies is not the way to go about it.
We can have a reasoned and civil debate about our concerns. Polite and respectful discourse is possible and we should seek to have fellowship with all people, even those with whom we disagree. Such a prohibition neglects the truth that Christians can and should be positive influencers for the Kingdom whether we are commenting on art, poverty,the Maple Leafs or politics. Yes, we live in an evil age and although I understand that judging unbelievers is not our purview, standing up to evil in the culture is. Not to speak, is to speak. Not to act is to act. Peter said we were a peculiar people- so if I am weird, so be it.
We cannot shame our brothers and sisters in Christ to silence them from speaking truth. Yes, we should seek to live in peace with all men. My teenage grandson has been struggling to find a group of friends. Last night he came to her feeling lonely and depressed. He was rejected when he tried to join their FB music group—He said that at a recent gathering when some kids said they did not support gay marriage, the majority of the group lit into them calling them bigots and hatemongers.
My grandson said the kids being attacked remained civil and polite. His friend request was rejected because they said he was passive in not rejecting those who did not support gay marriage, so he is out. So much for tolerance, huh? I really appreciate you, listen to your podcasts faithfully every Tuesday, and we discuss your blog and podcast content at our weekly staff meetings for the church we pastor. I agree with most of what you said, but I have to strongly disagree with the politics part.
The anti-Christian movement has used politics the last 55 years to wage war on Christians and the Church. They have been successful in creating moral relativism and removing any vestige of the Christian Faith from public discourse. The writing is on the wall! Before long, the Church will be running for its proverbial life. It is time good Christians and the Church engage in the political arena or we will be meeting in basements at night! Insisting that non-believers speak fluent Christian in order to have access to the gospel 8. Carey, it is like you are reading my mind, except you articulate it better.
You said it better than I ever could. The most effective preaching is living an example. Carey—you make great points; each worthy of a sermon or series of sermons. They assume God needs defending or that non-Believers need to be corrected before they are converted. Thanks for the inspiration toward specific teaching topics for my church. Reading the comments section. And others save with fear, pulling them out of the fire; hating even the garment spotted by the flesh.
I might have enjoyed this post, but it was too negative, cynical, churxhy, preachy and just plain weird. Sound familiar? Congratulations, you have completely bought what they want you to do. People are trying to wake the zombies up and get people out of the Matrix because things are about to change pretty dramatically in the world. And most people will be completely caught off guard. But truth is what sets the captive free. As a pastor I can tell you multitudes of people that were convicted by a post a bold Christian or man like Franklin Graham put up-so they came to church and wanted me to tell them more.
We need more people to be out there fulfilling the Great Commisiion and the web and real world are both in major need of truth! Just a call to a more effective and scriptural type of action. Might want to tone that down a bit. I am also struck by how many of the responses posted validate everything said within the article. Very good, especially the part about judging outsiders. Great post.
Arguing makes the church look foolish. Yea, the bulk of Church people have more characteristics of Pharisees. Outstanding piece, sir! One addition to the list, perhaps. The church should cease operating as a business, focusing with such intensity on raising money, offering insane salaries to minister staff teams, building larger and larger facilities, etc. The direction my own church went on becoming a professional fund-raiser is what steered me to worshipping at home. Obviously, churches need money and many do a wonderful job of balancing the gospel with the financial realities these days.
But many, including mine, have lost their grip on what makes a church a church. This truth, Greg Williams. Your point is spot on. Yet I I harday ever read in a pastors blog about not running g churches like a business. Even though the Corinthians had many problems arise in their Church due to the culture and area they lived in, the Apostle Paul never once said they were not Christians, or called them deceivers, or a cult. You have a spirit, and it is not Holy. That is quite obvious by your comment. No one with the Holy Spirit uses filth like that-no one!
David — You are probably correct in your assessment of Brenda. I am not in a position to judge her status as a believer. Her comments reflect her pain and feelings of betrayal. She seems to need someone who will LISTEN to her issues, give her a chance to air her anger, and help to guide her back to the cross.
These are just my hunches. Brenda appears to need softness much more than condemnation. Notify me of follow-up comments by email. Notify me of new posts by email. This site uses Akismet to reduce spam. Learn how your comment data is processed. The church has more than its share of critics these days. Too many Christians come across as toxic or out-of-touch. Being authentic does not mean being weird. When your church becomes a mouthpiece for a political party, you cease to be the church.
Talk to them. Christians, the world has a judge. Posted in Leadership , Mission and tagged church , growth , health , honesty , humility , Leadership , ministry , Mission , responsibility , vision. Joni on April 20, at pm. Jane on April 10, at pm. Zed on April 15, at am. Oddly judgemental soul, you are. Melanie nations on April 28, at pm. Stanley Dove on April 22, at am. Natalie on June 21, at pm.
Tony on April 23, at am. Jack Jackson on April 23, at pm. Thomas on May 8, at am. Piegee on May 12, at pm. Anonymous on February 12, at pm. Shawn on February 20, at pm.
What is 'New Age' Religion, and Why Can't Christians Get on Board?
Gail on February 5, at am. Cheryl Gray on December 18, at am. Proverbs 31 : New International Version NIV 8 Speak up for those who cannot speak for themselves, for the rights of all who are destitute. Sharon Morgan on April 2, at am. Shay Banks on April 2, at am. James on June 4, at pm. Jack Jackson on April 28, at pm. DP on November 25, at pm.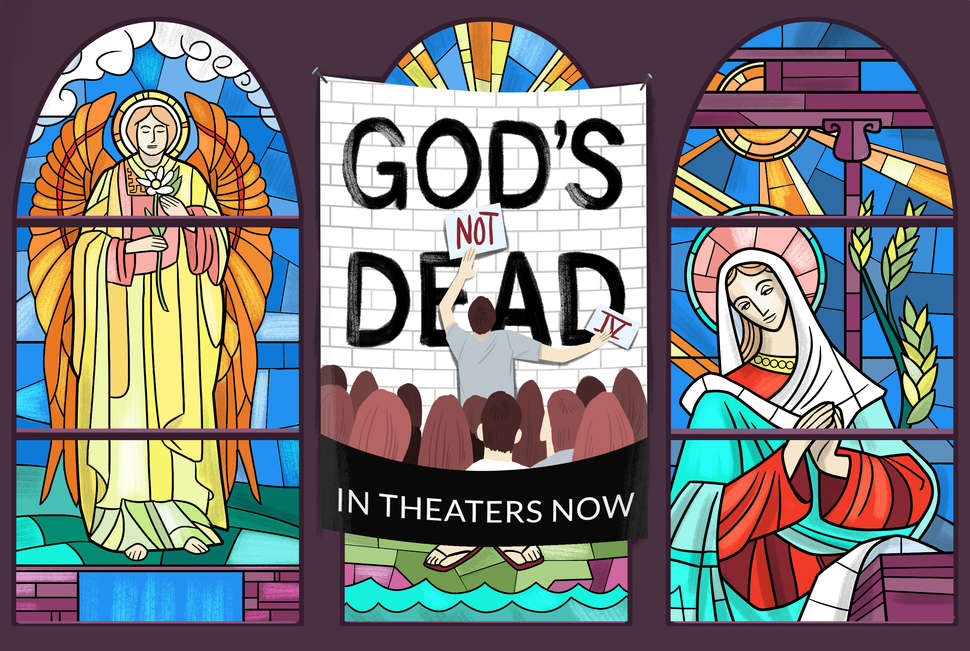 Rose on November 27, at pm. May god be with u. God bless. William McGhee on January 21, at pm. Thanks for the transparency. So very appropriately put! Queen on April 21, at pm. Chidozie on July 22, at am. Don on July 11, at am. Helmut on July 1, at pm. Dean on July 1, at am. Equating more bodies, bucks, buildings and busy-ness with church health.
Jan Nirri on June 30, at am. Jeff Lincoln on June 30, at am. Kim Weiss on June 30, at pm. Dion on June 30, at am. Carey, boy did you nail it with this one, it so resonates with me. Mike Holcomb on June 30, at am. Jeff Courter on June 30, at pm. Darryl on August 13, at am.
Carol Clifton DeMott on October 24, at pm. Helmut on October 26, at pm. Samuel Nangole on January 2, at am. Peggy on April 28, at am. Diane Burke on April 11, at pm. Janice on June 30, at am. Elizabeth Farah on November 23, at am. Pastor Randy Ross on February 22, at am. Kenny Falco on March 30, at am. George Henderson on January 28, at pm. Rema on January 23, at pm.
Say these healing prayers and bible verses for someone you love
Charles on January 8, at pm. Angelo Wenceslaus on November 23, at am. Bruce on October 9, at am. Maria on March 4, at am. Patty Reamy on June 27, at am. Esther on June 25, at am. Lorraine on June 25, at am. Jack Dinkmeyer on June 24, at pm. Lance on July 3, at pm. Sarah Barnes on June 3, at pm. Jon Perrin on March 6, at pm. Frank Hopkins on November 26, at am. In my experience most christians are decent people who love God and do their best. Paul Carter on March 4, at pm. M Shaughnessy on July 1, at am. Rob Adams on March 4, at am. Sheryl Fulkerson on June 24, at pm.
Mike Hassett on January 21, at pm. Jo Phillips on June 24, at pm. Thomas Holloway on January 15, at am. Kenneth Mitchell on March 15, at am. Ihcalam Sirrah on April 30, at am. Polly on August 11, at am. Stephanie Numan Scholman on January 15, at am. Eric McBride on March 10, at pm. Carey Nieuwhof on March 10, at pm.
ChuckAddison on March 10, at pm. John Waldo on February 21, at am. Suzan D Reed on February 6, at am. Amen Suzanne, All the things you posted are the things that are authentic. Poodz on January 20, at am. Amazing article Carey! The lawyer and judge paragraph is so true. Carey Nieuwhof on January 20, at pm. Love your Instagram pics. Poodz on February 2, at am. Haha I just saw this. Travis Stephens on January 17, at pm.
Carey Nieuwhof on January 17, at pm. Garry Macintosh on January 16, at pm. Wesley on January 16, at am. Jason on January 3, at pm. Carey Nieuwhof on January 3, at pm. Peter Skov on January 16, at pm. John Miller on January 2, at am. Carey Nieuwhof on January 2, at am. The look inward is always the toughest. Good for you! RWilliams on January 19, at am. Would you say the same about the resurrection?
Insisting on that is quite a claim. Cheryl on February 3, at pm. Jack Jackson on June 21, at pm. Sara Bloom on September 19, at pm. Best Mom on August 29, at pm. Gilchrist on August 19, at am. Tammy Middleton on August 7, at pm. Kathie on September 9, at pm. Sarah Cochran on May 31, at pm. Christina Maria on January 16, at pm. Thank you for saying this bushrat I agree percent and would love to share your response. Chidozie on July 19, at am. Pastor Hal on August 1, at pm.
John on July 27, at am. John on July 27, at pm. Ann Ciaccio on August 4, at am. Brett on July 23, at pm. Cheri Vislay on July 23, at pm. Reading List Samuel Rodriguez on July 20, at pm. Do ye not know that the saints shall judge the world? Carey Nieuwhof on July 21, at pm. Single Mommas Struggle on July 18, at am. Brandon on July 17, at am. Carey Nieuwhof on July 17, at am. Thank you Brandon. Really appreciate your comment. Means a ton! Do you really believe that gluttony does equal damage to person as much as a sexual sin? Tiffmichn on July 18, at am.
Dustin on July 19, at pm. Jennifer Sweet on July 16, at am. John And blessed is the one who is not offended by me. Mike Rogers on July 20, at pm. David Nelsen on July 16, at am. Zachary Verbracken on July 16, at am. VB on July 18, at pm. Zachary H on July 20, at pm. Shiela Heather on July 15, at pm. I can see the points, but with the church at risk, it is time to speak up. Mission work has become more vocal and proactive. A peculiar people. Lifestyle evangelism is no longer as effective. The first "nail" that happened was that I volunteered at a weekend youth retreat that I volunteer at every year, and for the first time in a tremendously long time, deeply related with what the speaker had to say.
The people who organize the event who are also good friends of mine and the organizers of the year-long missions program I went on had invited a speaker they had seen at an earlier event, and his message was very clear, and very simple: It is OK to doubt your faith. In fact, doubting your faith and questioning it helps your faith to grow.
Also a person's actions are a reflection of what they believe. If, in my actions or inactions, I am supporting systems or institutions that enable oppression, this is what I believe in. I loved his message. His message resonated deeply with me, and for the first time in this dark night of the soul I was experiencing, I felt a glimmer of light, and a chance for encouragement. I could doubt my faith, and that was OK. However, I was one of only a few people who resounded with what he had to say.
Many, many people at the event thought his ideas were "heretical" "un-biblical" and couldn't believe that this "non-Christian" was speaking at their event. People were walking out on talks, arguments were taking place all over the grounds this event was held at, and the poor speaker was getting harassed everywhere he went. People were telling him they needed to pray for him to receive Jesus into his life, saying he was a heretic, and looking for opportunities to argue him at every turn. The hardest part for me, in the midst of witnessing this insanity, was that a lot of the people who disagreed so strongly with him were people I knew personally.
People whose churches I had visited, or people I had lived with or worked with or spent extended time with. And they were saying that it's not OK to doubt your faith. In fact you are not allowed to doubt your faith, and if you're doing so, you're not a Christian. This broke my heart, and I realized that these people I had known for years were not safe people, or kind accepting people that I could be open with my struggles about. I need to offer a disclaimer: not all of my friends, including my friends who organized the event, hated what he had to say.
A lot of people related to him the same way I did, and that meant a lot to me. After the event, I knew the organizers would receive piles upon piles of angry emails, and I made an attempt to curve the anger away from them by writing a Facebook note, and circulating it on social media. Within three days of writing the note I had over comments on the note, and piles of messages in my inbox.
I had angry messages, messages from people who were "concerned" about me, but I also had a couple of messages from people thanking me, for having the courage to openly express what many people were afraid to say. That also floored me more than anything -- other people out there felt the same, and that they were part of a church where their opinions weren't welcome, and felt oppressed and unable to say how they felt and where they really stood with faith.
In this regard, the church was unwelcoming. The next year at this same event, the speaker they invited was conservative, and talked about the usual stuff; how you should accept Jesus into your heart and all that. Then I realized how much a consumer culture permeates so many churches -- that my friends can't even use their authority in planning this event to challenge people in a healthy way, but that they are still held at the mercy of giving people what they want to hear. This really disappointed me. The second "nail in the coffin" was at a summer camp I volunteered to be a counsellor at.
At the camp, I was asked to give a talk. This was a Christian camp, and I asked them what they wanted me to talk about I was good friends with the organizers and they said, "Anything. We trust you. In fact, I had to give two talks, and this made me very nervous. I didn't want to lie and say something I wasn't sure I believed in, nor did I want to say what I actually thought, and draw a lot of negative attention to myself. I had a long conversation with one of my close friends at the camp about my dilemma, and he advised me to speak what I believed in. So I wrote a letter to the church, and I spoke very honestly.
For the first time in front of a group of strangers, I told them what happened to me in Vancouver, and I talked about the residual effects, and the doubt I was experiencing, and where I was presently. And the result utterly shocked me. People were thanking me for being so open, and kids were confiding in me, and telling me their struggles, and how they were not sure of what they believed in, and why.
It opened the floor for a very open and vulnerable dialogue among people who were willing to accept one another. For the second talk, I decided that, rather than present my "letter to the church" I would invite people to collectively write a letter to the church, and we could continue the conversation about where they stood with the church and how they felt about it. A couple of people who hadn't been at the first talk came to the second talk, and one individual in particular got very upset, and started saying that I was sinning, and "demonizing the church" and how dare I say anything negative about the church.
My attempt to explain that we weren't being negative, but rather allowing a critical analysis of an institution we all cared about ended with her running away in tears, and completely derailing the conversation. I attempted to try and find her afterward and try and patch things up, but she started screaming at me, accusing me of putting her in an unsafe place, and again, being a sinner who demonizes the church and is a horrible, horrible person who is completely wrong, heretical, and evil.
I couldn't talk to her, and something about her words cut straight to me, and I ended up leaving and having a full-fledged panic attack. I realized that no matter what I do, no matter how strong my efforts and what I would say, there will always be people who think I'm against the church, or that I'm a horrible heretical person who is trying to destroy their beloved church, and that more than that, I was evil.
Prayers for Healing
And in that moment, I suddenly became very, very tired of the uphill battle I felt like I had been fighting on for years, and I desperately wanted to distance myself from the institution I was once willing to give my life for. What was difficult about this was at the time, I was actually working for a church, as a youth pastor. But I no longer believed in the work I was doing. It all seemed very silly to me, and like a big masquerade. Every Sunday I had to perform a "children's focus" where I would sit at the front of the church and all the kids would gather round and I would give a little bible lesson.
The children's focus is not about the kids, nor is it about educating kids.
Rather, it is for the adults, so they can look on and say, "oh look how wonderful it is that the children are learning," when all the learning and activity was happening in the actual Sunday School. The whole point of this stupid weekly presentation was to appease the adults, and I couldn't stand it. Once I had an individual in this church complain to the pastors that I didn't look "reverent" enough during the church service, and it really discouraged me. Church shouldn't be about looking reverent, but it felt like everything I was doing was all for looks, and there was no substance to what was actually going on.
I began to grow sick to my stomach every time I pulled up to the church and forced myself to walk in the door, and to this day, I feel sick to my stomach at the thought of churches. I eventually had a very honest conversation with my bosses when my work performance began to fail, and I decided to quit the church and ended on good terms.
Since then, I have received a lot of mixed reactions from being honest about my faith. For years, I had been terrified to tell anyone that I wasn't a Christian anymore, because I was afraid of all the relationships I would lose, and all the people that would distance themselves from me. To me it feels like there's a tremendous stigma in a lot of Christian circles about people leaving the church, and this assumption that I'm not a good person, or a person Christians can be friends with, because my views are now so different.
A lot of Christians I had met would refer to people who weren't Christians as "nonbelievers" and talk about atheists in this sort of vernacular that reflected an "us vs. I was really scared of telling people. What I started to realize though, is that people had been distancing themselves because of my views for years already, and that I didn't want those kind of people in my life.
I would rather be friends with people who would love me, regardless of my beliefs. And I am very happy and grateful to say that I do still have friends that are Christians, and our beliefs and views are very different, but that hasn't had an effect on our friendship. That was very huge and important to me, Other people have, yes, chosen to distance themselves from me, or let our friendship "fade away" or have told me they were disappointed in me, or even worse, call me a hypocrite or tell me I'm going to hell, or try and re-convert me.
If people are that angry and insecure My decision to leave the Christian faith didn't just happen because of a few negative conversations, or a few isolated events though from my story, you can see how huge of an influence those events can have -- my decision was made because I realized and experienced that the Christian faith, for many, wasn't a welcome place for the oppressed, and that, in fact, has been, and in many different ways, continues to be, an agent of oppression for many people. Many church denominations interpret the bible to say God destroyed a city because of homosexuality Many church denominations also interpret the bible to say that a woman should be silent in church, and they are not meant to be leaders, so consequently, even to this day so many churches can't accept the idea that women are capable of leadership?
I know someone who can't have the title "Pastor" because she is a woman. She is just as qualified as a man, but isn't allowed the same title Historically, a lot of Christians had used the bible to justify slavery. And I have no idea how to interpret the stories in the bible where God commands people to commit genocide, or God destroys populations and wipes out cultures, and tears entire cities to the ground, or floods the world sparing only one family and a bunch of animals.
But even fast-forwarding to today, it feels like so many Christians I met were content to pick-and-choose the parts of the bible they would follow. To a lot of people, the idea of condemning someone for getting a divorce is unthinkable, but discriminating and denying rights to people based on their sex, gender, or race is acceptable. There is a clear double standard in many Christian denominations, and because of that, churches are actually not a place for fellowship for everyone.
One person told me, in a conversation we were having about abortion and human rights, that if a child gets raped, she has to keep the baby. I know that these attitudes are reflective of the extreme and fundamentalist side of religious belief, but regardless, these were people I personally knew and connected with that said this to me, and I never thought I had come from a place and had relationships with people who could demonstrate such intolerance.
Fundamentally, morally, and ethically, I cannot follow a religion that would advocate such hate, judgment, and ignorance. I know that a lot of Christians do a tremendous deal of good things in the world, and advocate on behalf of many oppressed people, but I still really sorely miss the critical conversations where these double standards exist in the bible, the interpretation, and how that enacts itself in the world, and wish for more Christian leaders to speak about these issues. So maybe it should be up to me to fix the church, but it got to a point where I started to realize this kind of hate is larger than just a problem that needs to be fixed, but that it is ingrained into a really big part of Christian culture in North America.
So many church denominations are content to split up if they disagree; people believe so strongly and fervently in their interpretation of the bible they would sooner split up their church denomination than actively dialogue and try to understand one another. And for all of the things I can do, I cannot go up against that kind of strength of belief -- to many, it is church doctrine, and not something that simply changes. EG when helping the woman caught in adultery, he did not imply that her adultery did not matter, but rather he told her to stop it John So in her case, he was accepting of her in the sense that he loved her, but he was not fully accepting in the sense of accepting her sin as being okay.
CToBM though, does not seem to me to mirror Jesus in this regard. They go beyond tolerance to actually affirm non-christian beliefs as being okay. It is neither one thing nor the other. There seems to be no rhyme nor reason to it.
Why I'm a Christian (And Continue to Suck at Being One)?
I'm tired of weird Christians!?
Self-acknowledgement.
BibleGateway;
Being tolerant of bigots makes you a party to their hatred. Under such definitions, we are basically all bigoted haters, including Jesus. I try to attend church every week, and I am currently leading a book study at our church. Our church is socially active and has taught me much about love and acceptance. I grew up in a fundamentalist church and I have been in recovery from it for over 25 years.
Well, we all write based on what we know. I know the reality of the Luke and of seeing faults in others and being oblivious to our own faults. If Ive been selective, Id be interested to know what Ive ignored. I dont expect any profit from what Ive written here. This blog does get a continual stream of visitors, but nothing comparable to the number of members at CToBM. Thanks for your message, Jill. What an ugly cartoon. How sad that someone could look at Christians and find them to be racist, homophobic, and ignorant. Oh, yeah….
I guess you noticed that your comment doesnt respond to the main point of the cartoon though? CToBM was just showing support to Ms. You are the one misrepresenting…. I quoted CToBM in full, using a picture of exactly what they wrote. How can that be considered to be out of context?
Prescription For Tired Religion.
What do you have to do to become a Christian??
Christians Tired of Being Misrepresented are misrepresenting | stasis online!
Why do some Christians feel tired and stressed out all the time?.
Hanni & Nanni, Band 22: Gefährliches Spiel für Hanni und Nanni (German Edition);
How can I become a true Christian?!
Hindsight?
It is time for us Christians to shed our old wine skins because we are cracking under the pressure of the new wine being poured. CToBM is defying the laws of mainstream Christianity. If they were honest, they would see cracks. I dont read everything that CToBM post online, but I do monitor the facebook page and I havent noticed this being articulated, but yes it does make sense.
I support the idea of them being honest about that. They would be best to change their full name too. Being open-minded does not mean arbitrarily respecting everyone and accepting everything. There are things that no one should tolerate, such as bigotry, suppression of liberty, denial of equal rights and abusive restrictions. CToBM tries to preach and practice tolerance, but they do not have to tolerate your intolerance. There is never an excuse or justification for hatred or abuse. It means that God desires the governance and policy of His church to be continually open to appraisal and change.
It is heretical! My understanding is that in some ways sola scriptura opens a can of worms, but the intention of it was to bring Christians back to the Bible as the foundation of doctrine. So in light of this, Ecclesia semper reformanda est was primarily a call to re-evaluate whether Christian doctrines matched up with what the Bible states. It seems to me that at present, CToBM instead start with various leftist values and then try to fit some selected aspects of Christianity around them as a decorative top layer.
So over 70, fans of that group were linked to the biased information, with my feedback missing. Anybody who feels otherwise is welcome to feel that way, but threats of hell and loss of salvation to those who think differently are neither good scriptural exegesis nor credible translation. What anybody experiences in mystical, transcendent moments is the same infinite, eternal, universal power that Jesus taught and shared.
The sooner those of us from the Christian or any religious tradition get over ourselves, our books and our patriarchs, and our need for one-upping other people and needing to stroke our egos based on believer bias, the better off the world will be. Im very aware that there are people who regard themselves as Christians, but who reject the Bible. Just as there are people who regard themselves as Muslims while rejecting the Koran. Which raises questions — can you be Christian and reject the Bible, or Muslim while rejecting the Koran?
Is the Bible a requirement for a Christian, or the Koran a requirement for a Muslim? What is a Christian or a Muslim? But on what grounds are they Muslim or not Muslim? What defines a Muslim? What defines a Christian? Some say Christians must go to church on Saturdays. Others say Sundays. Others say Christians must not have blood transfusions. Others say Christians must regularly receive communion.